Please Donate today, , that Auto, Boat, Yacht, Truck or RV thatís no longer needed to the Church of God Southern Missouri! You may be able to donate even if it does not run.
Receive maximum legal tax deductions and possibly a partial cash payment! For more information about car, boat, RV and other property donations click here.
Receive a "no obligation" evaluation of your potential vehicle or other property donation Click Here Ö Or Please Call Toll Free: (866) 2-GIVING or (866) 244-8464. We pick up anywhere in the U.S.A.
Use the links at the left to learn more about our church. Feel free to drop us a line at cogsm@yahoo.com. We would be glad to hear from you regardless of what country you live in.
God loves a cheerful giver
The Church of God Southern Missouri a channel on Youtube! Visit us and hear God's truth.

Free Search Engine Submission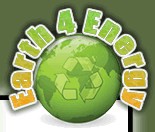 The Church of God Southern Missouri is registered with
the United States IRS as a 501(c)3 non-profit.
---
]